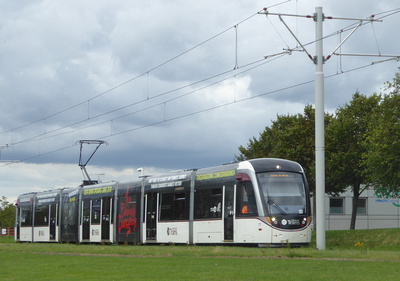 I returned to Edinburgh earlier in the week to try and get some photographs of Edinburgh tram 276 in it's Edinburgh Dungeon livery.
Luckily 276 was the very first tram that I saw that day!
The livery, the same on both sides of the tram, advertises their Braveheart's revenge show, which opened in June 2018.
Also of note, one of the panels on 257's #jointhepact advert has been changed on either side of the tram to show a person signing their name on a wall full of signatures.