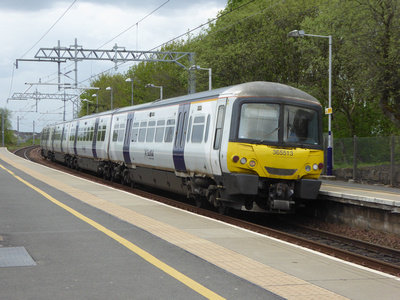 Day 2 of Class 365's on Driver Training saw 365513 debut on runs between Glasgow Queen Street and Linlithgow UPL.
365513 is identical in every respect to 365523, which debuted yesterday.
365517 is still at Glasgow Works, whilst 365525 became the 4th unit to arrive in Scotland and unlike the others delivered so far, it was hauled north by 57303 rather than by road which the first 3 sets were.
A further 6 sets are due to be delivered in the coming weeks and are expected to be odd numbered sets from the 365/5 range. Entry to service is expected to take place by July.