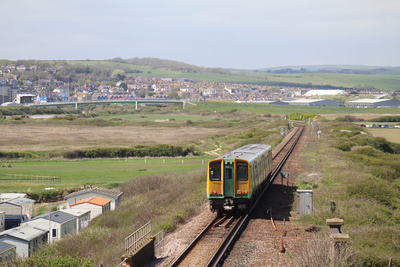 I decided to make the most of an extended weekend off and fly to Gatwick then on to Brighton for a final day out on the Class 313s on the Southern Coastway routes.
With the flight arriving early, I was soon on board a class 700 heading into Brighton and passing Lover's Walk, 313209, 313216, 313208 & 313201 were stabled outside the sheds, the latter pair having already been withdrawn with 201 out of hours and 208 with camshaft issues.
On arrival at Brighton, I discovered that the West Coastway services were disrupted due to a broken rail beyond Barnham with all services terminating at Barnham or Bognor Regis. 313205 was waiting to depart with a Bognor service so I managed to get a few photos of it. I then caught a service out to Hove, where I photographed 313203 & 313206 stabled in the sidings there, then caught the shuttle back to Brighton. I was left kicking myself as if I'd waited a further 30 mins, I would have seen 201& 208 move there with 203 & 206 returning to Lovers Walk.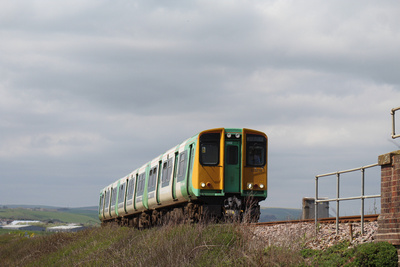 After heading back to Brighton, I decided to stick to the East Coastway line to Seaford due to the disruption out west. East Coastway out to Seaford featured 3 class 313s in service: 313215, 313219 & 313220. I caught 313215 out to Bishopstone, which is a lovely station and location, photoing 313215 departing eastward to Seaford then when it returned, departing westward, with the classic shot looking westwards towards Newhaven. 313219 was next up the branch and I decided to head down the entrance ramp to the station to photo it approaching the station on the embankment. I caught 313219 on it's return journey and got off at Lewes for some lunch and to photo some of the passing units. I then got back on 313215 and headed to Moulsecoombe for some more photos, then caught 313219 back to Brighton, where I spent the final hour photoing more units before heading back to Gatwick for the flight back to Edinburgh.
The status of the class 313s at this point was:
Available for service: 313203, 204, 205, 206, 207, 209, 210, 211, 212, 213, 215, 216, 219 & 220
Withdrawn: 313201 & 313208
Stored at Eastleigh awaiting scrapping: 313202, 214, & 217
Saturday 20th May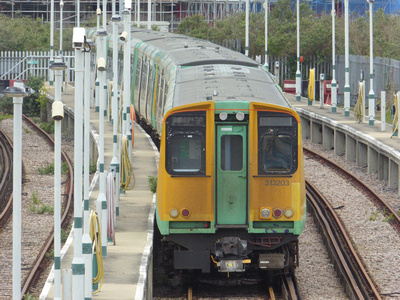 I had booked to go back to Brighton on 20th May as it was initially supposed to be the final day in service for the class 313s, however due to strike action during the previous week and a ban on overtime working leading to a vastly reduced and curtailed timetable, the 313s were withdrawn a day early. Photos from the day of the 313s were limited to 313213 & 313219 stabled outside Lover's Walk and 313204, 205, 207, 209, 211, 215, 216 & 220 stabled in 2 lines of 4 at Hove.
More photos from Brighton and the Class 313s can be found at: https://scottishtrains.zenfolio.com/p86303780